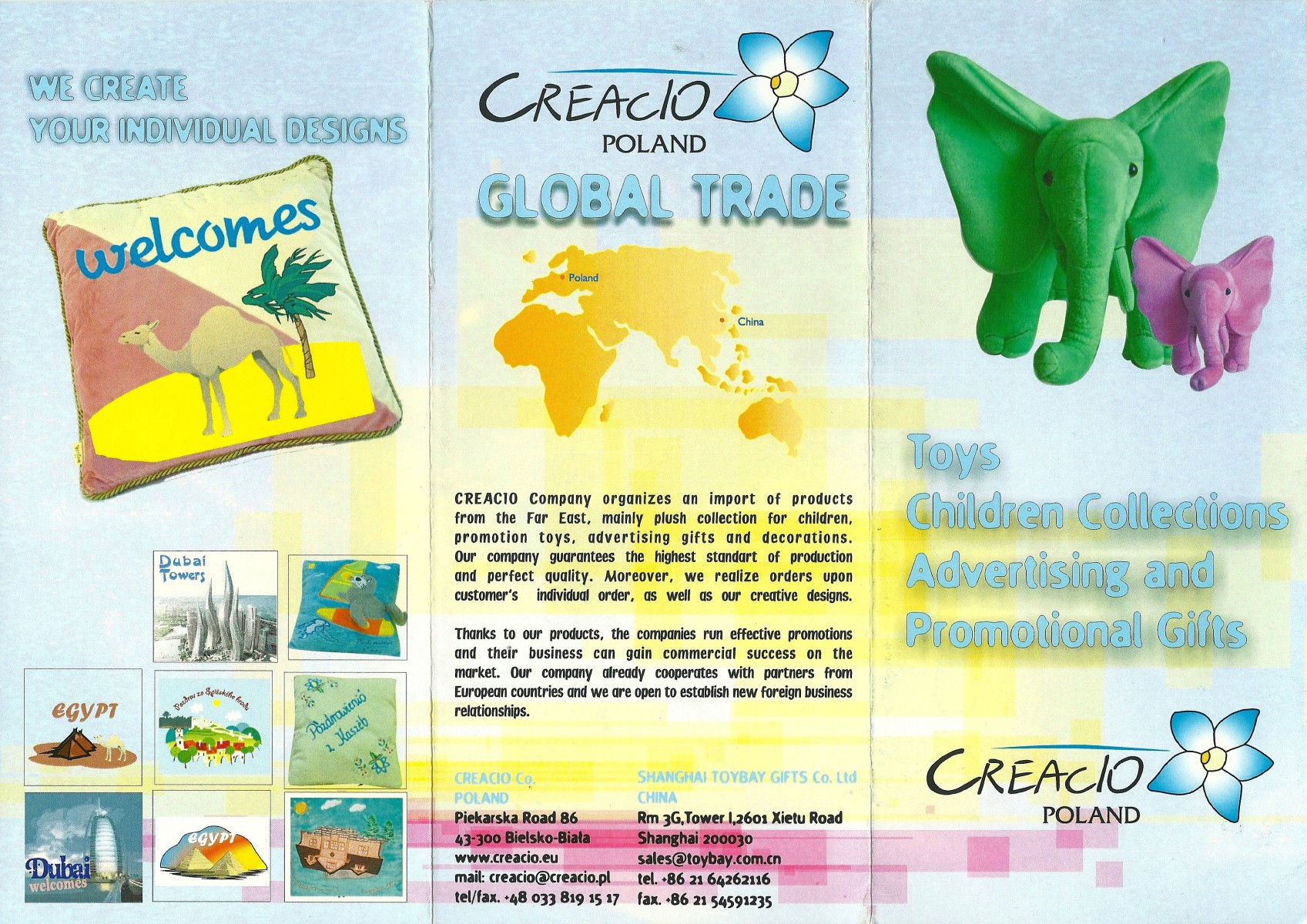 About CREACIO Co.
Mission of PHU CREACIO is to make a creative use of experience and knowledge in a full service of our customers interested in the contacts with the Far East.

Our basic activity is production and import of advertising toys, either soft toys or creative and educational sets, but also we deal with other gifts and promotional items.
We offer you support and assistance in searching and contracting of products from different branches (like gardening or industry). We have the means and know-how that allow for professional service to all customer requirements.

In addition, we offer customers the organization of business trips to China and fairs, combined with visiting the factories and cultural attractions, depending on customer's requiments and the length of stay. 
Rich experience and partership relations with Chinese offices allow us for quick and flexible activity, individual approach to every project  and action oriented to effect.
For several years, successfully we participate also in direct contact Polish food producers and are taking part in the export of many products on the Chinese market.  
Cooperation with us is a good investment.  
Welcome