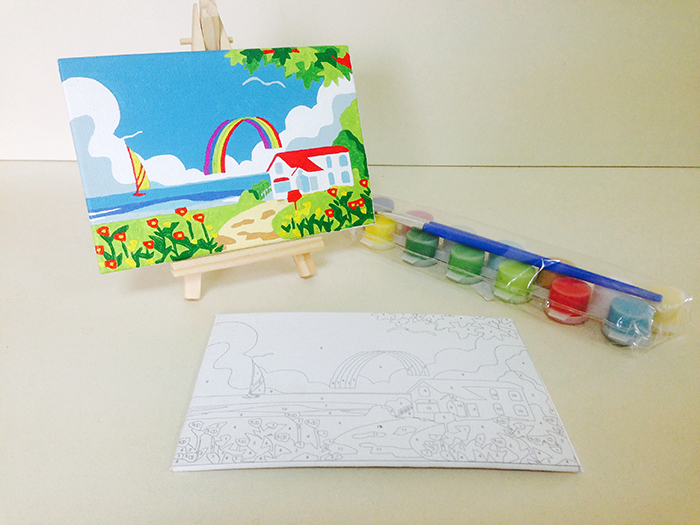 Painting Sets by number
Painting by numbers - unusual way to spend your free time. Designed for both, the younger 
and the elderly. After painting your own picture, everyone will feel great satisfaction 
and joy of creative action. Find out how simple it is.

 
On the canvas there are special areas which has numbers. For ech number stays 
different color of paint. With brush and water you can easly start to dye your picture. 


The image on the canvas can be individually adapted to the customer's needs 
and serve as a nice gift or promotional gadget. Our Set of paintings was already 
sucesfully introduced in KFC restaurants and was very popular among children. 


Back